Portsmouth FC: Vladimir Antonov owes collapsed Latvian bank £65m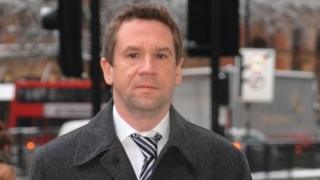 Former Portsmouth FC owner Vladimir Antonov owes a collapsed Latvian bank £65m, a High Court judge has ruled.
Vladimir Antonov was found to have committed financial fraud by a High Court judge on Friday.
Lawyers for the As Latvijas Krajbanka bank said Antonov had made deals to benefit himself, resulting in multi-million pound losses.
Mr Justice Leggatt said Antonov, who was a main shareholder, was "liable to compensate" the bank .
Antonov left the UK last year after failing to supply documents ordered by a judge and being found in contempt of court, the court heard.
He has also been accused of fraud in Lithuania. In May 2015, he lost a legal battle to avoid extradition from the UK to Lithuania.