Michael Freshwater murder: Police make twelfth arrest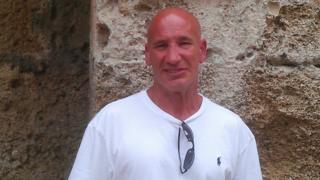 Police investigating the murder of a man who was found stabbed at a flat in Southampton have made a twelfth arrest.
The body of 49-year-old Michael Freshwater was discovered in Westridge Road on 29 April.
Tristan Pope, 21, of Eastcote Lane, London, is due before Southampton Crown Court on 17 June charged with conspiracy to supply class A drugs.
An appeal to trace Kevin Suika, 23, from London - who has links to Southampton and Kent - is ongoing.
Details of the other arrests:
Man, 26, charged with perverting the course of justice - remanded in custody
Boy 17, from London arrested on suspicion of murder - bailed until 12 July
Boy, 16, from Kent arrested on suspicion of murder - bailed until 21 June
Man, 22, arrested on suspicion of assisting an offender and conspiracy to supply Class A drugs - bailed until 5 July
Woman, 23, arrested on suspicion of two counts of conspiracy to supply Class A drugs - bailed until 6 July
Man, 24, from London, arrested on suspicion of conspiracy to supply Class A drugs - bailed until 6 July
Man, 25, from Hampshire, arrested on suspicion of conspiracy to pervert the course of justice - bailed until 6 July
Woman, 30, from Southampton, arrested on suspicion of perverting the course of justice - bailed until 10 June
Man, 36, arrested on suspicion of murder - bailed until 2 August
Man, 43, from Southampton, arrested on suspicion of possession with intent to supply Class A drugs - bailed until 5 July
Man, 34, arrested on suspicion of assisting an offender - bailed until 7 July