Newborn lambs killed in 'heartless' farm shooting in Basingstoke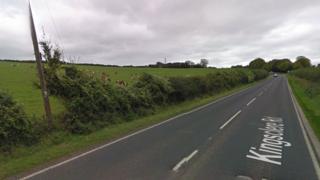 Three newborn lambs have been killed in a shooting at a Hampshire farm.
Police were called to a farm in Kingsclere Road, Kingsclere, Basingstoke, after the lambs were shot between midnight and 15:00 BST on Friday.
Countrywatch PC Stephen Rogerson said it appeared the one-day-old lambs were shot with an air weapon.
He described the attack as "cruel and heartless". Patrols are currently being conducted in the area.