Cowes floating bridge closed for a week for inspection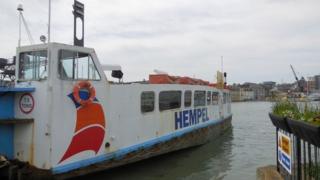 The floating bridge which connects Cowes and East Cowes is to be closed for a week for an annual inspection.
Isle of Wight Council said the service will be out of service from 08:30 BST on Tuesday.
The chain ferry is due to come back in to operation on Monday 4 April after the health and safety check.
Vehicles are being diverted via Newport but a foot passenger service will be operating. The 40p return fee will continue to apply.