Exhibition marks 200th anniversary of Austen's 'Emma'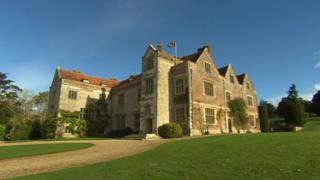 An exhibition near Jane Austen's former Hampshire home has opened to celebrate the 200th anniversary of one of her most famous novels, "Emma".
Visitors to the event at Chawton House Library can view an English first edition of the novel, a first edition from the US and a first French translation, published in 1816.
The exhibition looks at how Austen's fourth novel became a global hit.
The Emma at 200 exhibition is open until September.