South Downs and Havant College 2017 merger plans revealed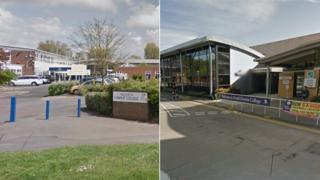 Proposals to merge two Hampshire further education colleges in 2017 have been unveiled.
South Downs College in Waterlooville and Havant Sixth Form College are less than two miles apart.
A consultation document said a merger would "build on our two colleges' strengths" and allow for the redevelopment of facilities.
The campuses would remain separate "in the first instance", according to the proposals.
The merger would see South Downs Campus in Waterlooville, currently with 4,000 full time students, providing professional, technical courses and apprenticeships.
Havant Campus which has 1,200 full time students would provide A-Level courses.
Chair of Havant Sixth Form College Dr Mike Bateman said the move would "ensure financial stability for the future."
Stephanie Linham, chair of South Downs College said a partnership offered "great potential to take our colleges to a higher level".