'Least active MP' Royston Smith defends record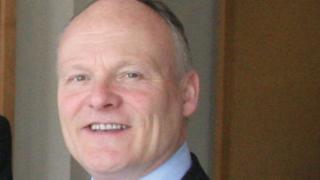 The "least active" of the MPs elected for the first time in 2015 has defended his record, saying he spends as much time in his constituency as he can.
Royston Smith, Conservative MP for Southampton Itchen, said: "I have a lot of important work to do here locally."
He has made five speeches and asked two questions since May, the Independent reported.
The newspaper said this made him the "least active among the 177 MPs elected for the first time last year".
'Trolling' councillors
Mr Smith said: "Someone has to be last in the pecking order.
"Southampton is a challenging constituency and I spend my time doing as much as I can locally.
"I don't spend hours in the House of Commons waiting to make a three-minute speech."
On Sunday he posted on Twitter about Labour councillors in the city "trolling" him.
He also said: "While Southampton's Labour Councillors talk to themselves on Twitter I'm having a @SprinklesGelato"
The Independent said Labour's Louise Haigh is the busiest new MP, making 90 speeches and asking 471 parliamentary questions.