Hampshire and Isle of Wight councils reject plan for elected mayor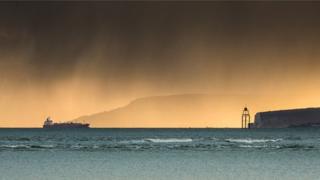 Councils have rejected a government call for a directly elected "metro mayor" to be part of devolution for Hampshire and the Isle of Wight.
The 15 local authorities have submitted plans to create a combined "southern powerhouse" to boost the local economy.
But they said the government has asked them to grant devolved powers to a new elected mayor for the area.
Hampshire County Council leader Roy Perry said such a model was not the right one for the region.
He added: "The government has said many times, as they roll out devolution across England, that there is no one-size fits all model. So what is this obsession with metro mayors?
"In Britain we do not elect our prime minister; he or she is drawn from parliament and answerable to parliament.
'Enormous powers'
"That is the model that has been used for devolution in Scotland, Wales and Northern Ireland and it seems to be totally appropriate in England."
In a statement, the council said a directly elected mayor would have "enormous powers" and would not suit a "diverse area" like Hampshire and the Isle of Wight.
The councils, together with two local enterprise partnerships and two national park authorities, hope devolution will enable better business growth.
There are also plans for a Hampshire and Isle of Wight Land Board "to unlock the deployment and regeneration of additional land assets across the whole area".
The department for Communities and Local Government is yet to comment.