Man with crossbow arrested in Cowes, Isle of Wight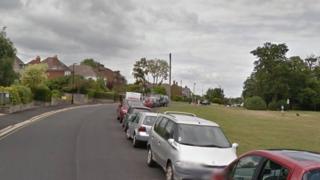 A man thought to have been armed with a crossbow has been arrested by police officers on the Isle of Wight.
Hampshire Constabulary was called to Cowes after sightings of a man holding the weapon were reported in the Ward Avenue area at 14:12 GMT.
He was arrested in Love Lane at about 17:00, and a crossbow was recovered.
A spokesman said: "Officers would like to reassure members of the public that they did not receive any reports of people being threatened or harmed."