Georgina Edmonds: DNA found 'consistent with Matthew Hamlen'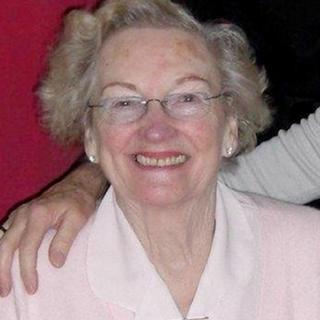 DNA found on a marble rolling pin allegedly used to beat a pensioner to death matches that of the man on trial for her murder, a jury has been told.
Georgina Edmonds, 77, was found at her home in Brambridge, Eastleigh, in 2008.
Matthew Hamlen, 36, from Bishopstoke, has pleaded not guilty to her murder.
But a forensic scientist told a jury at Winchester Crown Court that DNA on the pensioner's clothes and the murder weapon was "consistent" with it coming from the accused.
Geraldine Davidson said: "The presence of cellular material on the left sleeve is as I might expect as if it had been deposited during the incident.
"It is all consistent with one person, and all of it matches Matthew Hamlen."
The jury has been told it is 26 million times more likely that the DNA on Georgina Edmond's blouse is from Mr Hamlen, rather than from someone unrelated to him.
The 36-year-old is on trial for murder for a second time after being acquitted of the same crime in 2012.
The court heard Det Insp Chudley, from Hampshire Constabulary, had been working on the case since 2008 and continued his investigations into the forensic science evidence after the acquittal.
In 2013 he asked scientists whether there was potential to re-examine samples taken from the original scene to look again for DNA evidence.
The trial continues.