Georgina Edmonds: Police officer 'discovered new DNA evidence'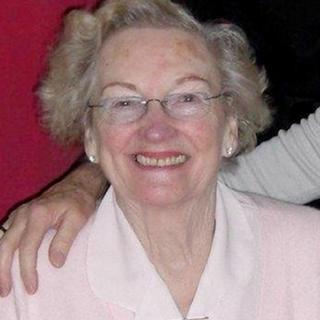 A police officer's continued inquiries into the death of a pensioner beaten with a marble rolling pin led to DNA clues being found, a court has heard.
Georgina Edmonds, 77, was found dead at her home in Brambridge, Eastleigh, in 2008.
Matthew Hamlen, 36, from Bishopstoke, has pleaded not guilty to the murder.
But the prosecution at Winchester Crown Court said Det Insp Martin Chudley's new evidence placed Mr Hamlen at the scene.
Mr Hamlen was acquitted of the crime by a jury after a previous trial in 2012.
The court heard Det Insp Chudley, from Hampshire Constabulary, had been working on the case for six years and continued his lines of inquiry into the forensic evidence after the acquittal.
In 2013 he asked scientists whether there was potential to re-examine samples taken from the original scene to look again for DNA evidence.
He was told it was "unlikely to work", but a decision was reached to have some of the fibres from Ms Edmond's blouse examined.
The prosecution claims the DNA found on her blouse was Mr Hamlen's.
It is alleged this DNA evidence, along with telephone evidence, placed him at the scene of the crime.
The case continues.