Georgina Edmonds' son 'climbed through window' to find her body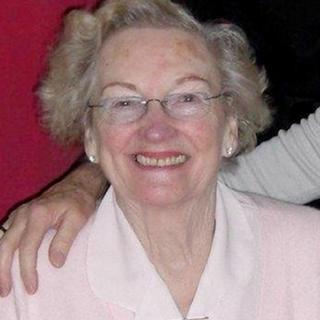 The son of a woman who was beaten to death with a marble rolling pin had to climb through a window to discover her body, a court has heard.
Georgina Edmonds, 77, was found dead after being tortured at her home in Brambridge, Eastleigh, in 2008.
Harry Edmonds said he rang his mother on his mobile, and could hear the phone ringing inside, but she did not answer.
Matthew Hamlen, 36, from Bishopstoke, has pleaded not guilty to the murder at Winchester Crown Court.
He was acquitted of the same crime by a jury after a previous trial.
Mr Edmonds told the jury that on the day of the murder he left his office in the afternoon and drove to his mother's house.
She would often leave her door open on a Friday if she was expecting her son to call in on her, but when he arrived there were no lights on which he said was "unusual".
He added: "It occurred to me that perhaps my mother had tripped over something. Perhaps she'd had an accident."
After she failed to answer her phone he tried a sash window, which opened, and he climbed in to find her dead.
A DNA profile was put together using fibres taken from her blouse but no fingerprints were found at the cottage.
Michael Bowes QC, prosecuting, said the sample was 26 million times more likely to come from Mr Hamlen than anyone else.
He said she suffered several wounds as she was tortured for her debit card Pin number.
The trial continues.