Hampshire man on trial for second time accused of torture and murder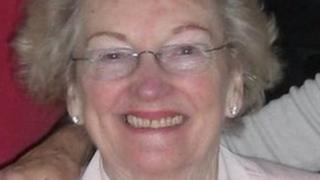 A man accused of torturing and beating an Eastleigh woman to death with a rolling pin has gone on trial for a second time.
Matthew Hamlen, 36, from Bishopstoke, has pleaded not guilty to the murder of 77-year-old Georgina Edmonds at Winchester Crown Court.
He was acquitted of the same crime by a jury after a previous trial.
Mrs Edmonds was found dead after being tortured at her home in Brambridge, Eastleigh, in 2008, the court heard.
Michael Bowes QC, prosecuting, said she was beaten to death with a marble rolling pin.
A DNA profile was put together using fibres taken from her blouse but no fingerprints were found at the cottage.
He said the sample was 26 million times more likely to come from Mr Hamlen that someone anyone else.
Mr Bowes said: "There is no doubt Georgina Edmonds was murdered. The issue you have to try is whether the person responsible was Matthew Hamlen."
Mr Justice Saunders told the jury: "The fact that a previous jury has found him not guilty is irrelevant.
"You should put out of your mind the fact there has been a previous trial except in so far as it is raised in evidence."