Bird strike forces Southampton plane emergency landing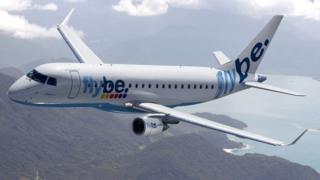 An aircraft full of passengers bound for Spain was forced to turn around when a bird damaged one of its engines.
The Flybe flight from Southampton Airport to Alicante had just taken off at 10:00 GMT when it suffered a bird strike.
The pilot made an emergency landing shortly after 10:30.
An airport spokeswoman said the engine continued to function while the plane returned and none of the 79 passengers or four-person crew were injured.
A Flybe spokeswoman said: "The aircraft landed safely without further incident at Southampton Airport and, as is common practice in such situations, the airport put its emergency vehicles on standby as a precautionary measure.
"All passengers disembarked as normal when the aircraft arrived on stand.
"Flybe is re-accommodating passengers on an alternate aircraft.
"The safety of its passengers and crew is the airline's number one priority and Flybe apologises to its passengers for the inconvenience experienced as a result of this incident."