Spending Review: Ordnance Survey 'private investment' plan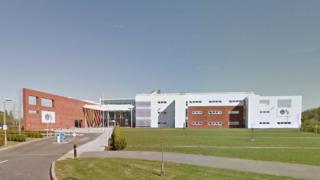 The future ownership of Ordnance Survey, the government mapping agency, is in doubt following the chancellor's Spending Review.
The government wants to "develop options to bring private capital into the Ordnance Survey before 2020".
The agency forms part of the Treasury's plans to generate £5bn through "corporate and financial asset sales".
It has not been revealed whether the plan could involve a share offer or another means of investment.
Ordnance Survey (OS), which changed from being a government department to a government-owned company (GovCo) in April, employs 1,200 people at its Southampton headquarters.
Air traffic control
A company spokesman said: "The decision to explore options of private capital investment into OS has been taken by government.
"Ordnance Survey will work with the shareholder executive to ensure continued success in Great Britain and long-term growth of the organisation."
The company said the announcement would not have any impact on staff and any future changes would involve full staff engagement.
Up to £4.6bn of assets have been identified through the Spending Review.
The government will also "explore the sale" of its 49% shareholding in NATS - the national air traffic control service, which is based in Hampshire.
NATS became a Public Private Partnership (PPP) in 2001 and is now 42% owned by a consortium of airlines. Heathrow Airport Holdings owns 4% and 5% is held by an employee share trust.
A NATS spokesperson said: "Any potential change in its stake in the company is a matter for government and other shareholders.
"NATS has delivered significant operational improvement and good financial results since the PPP."
The government said any sale of assets was subject to a value for money assessment.
---
Analysis: Peter Henley, BBC South political correspondent
Has a tax credit U-turn weakened or strengthened the chancellor? There's a mixture of relief and frustration amongst Conservative MPs from the South who are telling me he'd boxed himself in, left with no option but to abandon plans most of them supported.
But he can rightly claim he was rescued by growth in the economy. With new enterprise zones in Dorset, Hampshire and the Thames Valley, he is backing further growth, not least in new house building.
He's plotted a course to sell off mapmaker Ordnance Survey and a share of British air traffic control - both big employers in the South. And he's telling councils they can keep the cash from selling assets they own - from shops to farms to golf courses, as well as offering them a way to fund social care with a council tax rise.