Queen Elizabeth II cruise terminal's £5m revamp begins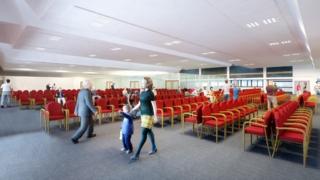 Work has started on a £5m upgrade of a cruise terminal in Southampton.
The project at the Queen Elizabeth II (QEII) terminal, funded by ABP Port of Southampton and cruise operator Carnival UK, includes upgrades to the check-in area, a new "ship-to-shore" walkway and lift.
It follows a £6m revamp of the Mayflower terminal which was completed in April.
The work at QEII terminal is expected to end in winter 2016.
Nick Ridehalgh, director of the port, said the renovation was "vital" in ensuring its facilities were in "the very best shape" to deal with growing passenger numbers, with 1.75 million expected to pass through this year.