Pixies nursery owner Michael Scott jailed over tax fraud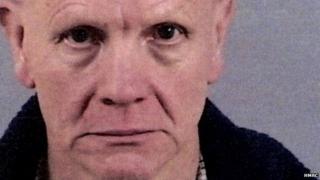 A children's day nursery owner has been jailed for five-and-a-half years, after being found guilty of a £950,000 tax fraud.
Michael Scott, from Southampton, was charged with income tax and National Insurance fraud between April 2007 and November 2011.
He was sentenced at Southampton Crown Court following a four-week trial.
The 63-year-old, of Locks Road, Locks Heath was also banned from being a director of a company for 10 years.
His wife Marina Scott, 60, was also charged with tax fraud in July 2013. The judge acquitted her on 9 June.
'Lined his pockets'
The trial followed an investigation by HM Revenue and Customs (HMRC) at Pixies nurseries in Woolston and Locks Heath after employees raised concerns.
Scott cheated more than 180 of his staff by deducting Pay As You Earn or PAYE income tax and National Insurance contributions from their salaries, the HMRC said.
He then failed to declare and pay HMRC, or pay employer National Insurance.
John Cooper, HMRC's assistant director of criminal investigation, said: "Michael Scott brazenly robbed his employees and lined his own pockets at the expense of the wider taxpaying public.
"Tax was deducted and shown on payslips but the money was not handed over to HMRC, leading to gaps in employees' tax records."