Andover's Jaymz Clarke-Tomlinson jailed for car insurance con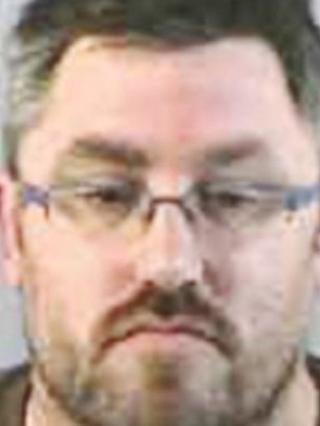 A man who convinced 150 drivers to take out bogus insurance totalling £60,000 has been jailed for four years.
Jaymz Clarke-Tomlinson, 33, of Andover admitted 18 counts of fraud by false representation and one of forgery.
One of his victims needed hospital treatment because of the stress of being conned by Clarke-Tomlinson, Southampton Crown Court heard.
Detectives said the defendant went to "extraordinary lengths" to sell insurance to his victims.
One, Vicky Small, 40, of Bournemouth, who has a serious heart condition and said: "I could not sleep and was hospitalised due to the stress this put on my heart.
"I was driving around uninsured, it does not bear thinking about what would have happened if I have had an accident and injured somebody."
'Befriended victims'
She said she had been convinced by his professional-looking company and website, called Personal Touch Insurance.
The car enthusiast paid Clarke-Tomlinson £266 to insure her car and recommended his service to friends and family.
City of London Police Det Con Gary Kearley said: "Clarke-Tomlinson went to extraordinary lengths to sell his bogus car insurance, even befriending many of his victims to target them and their loved ones."
He said the victims were "exposed to great risks" being out on the roads with no insurance.
The scam was uncovered when several victims found that their cars did not appear as insured on the Motor Insurance Database (MID), the court heard.