Sickness bug closes Bassett Green Primary School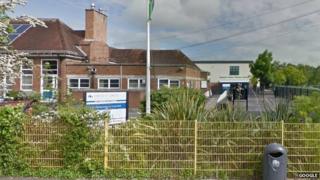 A sickness bug has closed a primary school in Southampton.
Bassett Green Primary School in Honeysuckle Road is due to reopen after the Christmas holidays on 6 January.
In a letter to parents, headteacher Deb Sutton said the decision to close 380-pupil school was "not taken lightly" and that it was a "disappointing end to the Christmas festivities".
"We have had a very infectious sickness bug in school for the last two days," she said.
"Unfortunately, levels of sickness are now so high, that we need to close the school."
She said there will be a "deep clean of all affected areas" to "ensure that the building is safe" before pupils return.