Red Funnel apologises over East Cowes home demolition 'bombshell'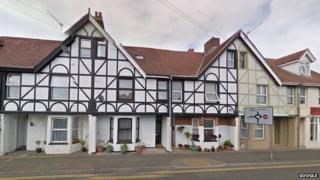 A ferry firm has apologised to residents who discovered at a supermarket exhibition that their homes had been earmarked for demolition.
People in Dover Road, East Cowes, saw the plans for the new Red Funnel ferry terminal at an exhibition in Waitrose.
Red Funnel's Kevin George said: "It must have been a tremendous shock to them when they saw the plans."
The ferry company has apologised and admitted the consultation process for the project had got "out of kilter".
Campaigners who opposed the ferry company's plans are angry at the way the consultation has been run.
East Cowes resident Robert Woodward, said: "We feel that the consultation process has been nothing more than a tick box exercise.
"We feel that all our input has just been ignored."
The firm said it planned to contact every resident in the affected road.
Mr George said: "We are putting together a proposal of what we'd like to offer to property owners, ultimately we would like to acquire those properties."
The firm said it hoped to avoid compulsory purchase orders on the homes.
The £14m project which is being funded equally between the local enterprise partnership and the ferry company, includes a new terminal for the service between Southampton and the Isle of Wight.
The plans also feature a new waterfront area and chain ferry between East and West Cowes.
Formal planning for the proposals is expected to be submitted in the spring.