Son admits murder of Barbara Hobbis in their Fleet home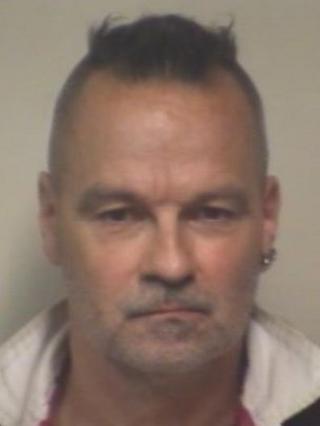 A man has been jailed for life for murdering his elderly mother in Hampshire after a row over a phone bill.
Geoffrey Hobbis, 58, strangled his 79-year-old mother Barbara at the home they shared together for 20 years.
In a police interview the Pilates instructor said he had "flipped".
He had previously pleaded guilty at Winchester Crown Court and was sentenced to a minimum of 12 years in jail.
Sentencing him, Mr Justice Teare, said: "It seems there was an argument between you and your mother over her unwillingness to use the mobile phone, she preferred the landline, you preferred the mobile phone because it was cheaper."
'Building up'
On the morning of May 31, Hobbis called his sister-in-law and told her he had strangled his mother.
He then took the dog for a walk.
When officers arrived at their home in Brooklyn Gardens, Fleet, they found Mrs Hobbis on the floor in the lounge. She died later in hospital.
Hobbis told police he had strangled her after he "flew into a rage".
"It all just got on top of me - it was building up. I flipped, got up and grabbed her round the neck," he told a police interview.
He said he only stopped when his arms were hurting.
The court was shown police video footage of Hobbis being arrested when he returned to the house.
Police said he told them: "I'm the one you're looking for."
Kevin Izod, defending, said Hobbis was normally a "placid and calm" man.
He said: "What is sad about this matter is the cause of it is a silly thing. It appears to be an argument over a mobile phone which has escalated."