Hampshire father in custody win after false abuse claim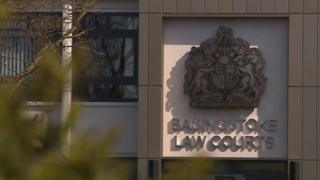 A man whose former partner falsely accused him of sexually abusing their daughter has won a custody fight.
The woman said her daughter had made "disclosures of sexual abuse" but a judge in Basingstoke concluded the allegations were not true.
The girl, now nine, will live with her father. The judge confirmed Hampshire County Council had responsibility for the child's welfare.
Judge Jane Miller said at the family court the pair were both in their 40s.
The couple, who have not been identified, separated when the girl was a baby and after this she lived with her mother five days a week and her father for two.
'Disturbed emotional history'
Three years ago the mother told social workers and police that the girl had spoken of "inappropriate sexual behaviour" by her father.
The judge said she had concluded that the allegations were untrue at a hearing in December and ruled that the youngster should move in with her father on a temporary basis.
Judge Miller said the woman had repeated the allegations and had a "disturbed emotional history", was "delusional", had suffered from depression and had been treated for alcoholism several years ago.
She added that the girl's move to her father's home had been an "unqualified success".
Judge Miller added: "He said that while the injustice of the allegations still rankles with him, he has come a long way, and, 'it's joyous to have (my daughter) with me'."