Letter calls for Immigration Street cancellation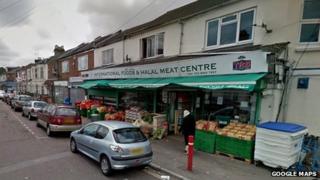 Community leaders in an area of Southampton have written to Channel 4 to ask for the TV series Immigration Street to be cancelled.
In an open letter, fears were expressed about the potential impact of the programme on community cohesion.
Other concerns include the health and wellbeing of residents, the city's reputation and the possibility of attracting extremists.
The letter is by leaders from the public, private and voluntary sectors.
'Damaging intrusion'
It said that while it supported freedom of expression, "we are clear that the greater public interest will be served by not screening this programme".
The letter adds: "We call upon Channel 4 and Love Productions to show their integrity by abandoning the screening of this programme now and to leave local people to resume their lives without this unwanted, unwarranted and damaging intrusion."
The letter is signed by, among others, Southampton Test MP Alan Whitehead, Newtown Residents' Association, and Jan Goatley, head of Maytree Nursery and Infant School, which is based on Derby Road.
The group said the concerns followed the broadcasting of Benefits Street in 2013 and the reported stigma experienced by residents of James Turner Street.
Kieran Smith, from the show's producers Love Productions, has said the programme will "celebrate" immigration in the area.
Speaking to Radio Solent last week, the creative director of Love Productions, said: "People have been misled to think we are here to cause division and divisiveness.
"Had that been our intention there are places we could have gone to where it's a problem, where people aren't happy about immigrants moving to the area. That's simply not the case at Derby Road."
Other signatories of the letter include Southampton City Council leader Simon Letts, the cabinet member for communities Satvir Kaur, Hampshire Police and Crime Commissioner Simon Hayes and local health organisations.