Two arrested after fatal assault on man in Alton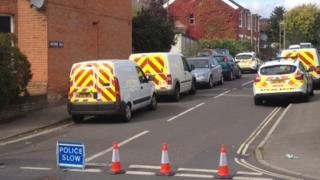 Two people have been arrested in connection with the murder of a man in Hampshire.
The 32-year-old was found in a life-threatening condition on Tuesday. He was taken to hospital by ambulance but died the following day.
It is believed the man had been assaulted at a flat in Lansdowne Court, in Anstey Road, Alton.
A 38-year-old woman and a 34-year-old man, both from Farnborough, have been detained on suspicion of murder.
Police have appealed for anyone who saw or heard the disturbance to come forward.