No action over Silchester and Foudry Brook fish deaths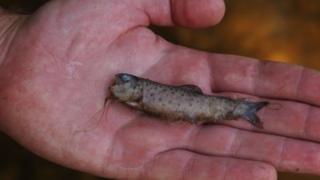 No action is to be taken over the deaths of hundreds of fish in a polluted stream a year ago.
The fish were discovered on a four-mile (8km) stretch of Silchester and Foudry Brook in Hampshire in August 2013.
The Environment Agency said it found they had died solely due to very low oxygen levels caused by a "high level of organic matter" in the water.
It was unable to identify an individual cause so would not be taking any enforcement action, it added.
Trout, chub, minnow, bullhead, stickleback and stone loach fish species were among those affected.
The agency said numbers were estimated to be "in the high hundreds".