Cannabis picnic in Southsea criticised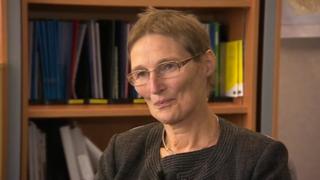 A health official has warned people to "steer well clear" of a "cannabis picnic" in Portsmouth.
The picnic on Saturday has been organised by Hampshire Cannabis Community.
The group, which believes the class B drug should be legalised, said many people were unaware it can be used for medicinal purposes.
Dr Janet Maxwell, director of public health for Portsmouth City Council, encouraged people not to go.
Police have warned they will not tolerate the use of illegal drugs at the event in Castle Field, Southsea.
But Simon Dignam, from Hampshire Cannabis Community said: "I can't say people will or won't smoke. If they do it's not up to me to say no."
The picnic will feature information stalls and speakers including MS-sufferer Clark French. He founded United Patients Alliance, which aims to advance legal access to cannabis for therapeutic use.
Dr Maxwell said: "We have to keep bringing home to people that the long term effects of this drug are really damaging.
"Anything that encourages [drug use] and plays to particularly vulnerable youngsters could be harmful.
"If people want to have a good time then there's plenty of other ways to have a good time and have a party and enjoy themselves.
"We have some fantastic festivals in Portsmouth - music festivals, food festivals - and those are the sorts of things we would encourage rather than things that are promoting drug use.
"Steer well clear... we've got a wonderful city, with wonderful opportunities. It's a fantastic place to live, a fantastic place to work and study, and I wouldn't see this [event] as a place to go."
In response, Mr Dignam said: "It's part of their job. They're going to say that. But I can't see any harm in people turning up.
"I've heard there's people with their kids coming and families. It's going to be a peaceful and friendly event."