Campaigner 'overjoyed' at PM's marriage certificate backing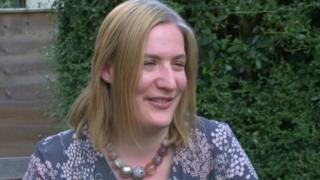 A campaigner is "overjoyed" that her petition to include mothers' names on marriage certificates has won approval from the prime minister.
Ailsa Burkimsher Sadler from Eastleigh collected more than 70,000 signatures in a bid to bring about the change.
In a speech earlier Prime Minister David Cameron said: "It's high time the system was updated."
The bride and groom's fathers' names are on marriage certificates in England and Wales but not the names of mothers.
'Doesn't reflect Britain'
Mr Cameron spoke at the Royal College of GPs about the importance of families within society.
He said marriage registers had not changed since the beginning of Queen Victoria's reign and said: "At the moment, they require details of the couples' fathers, but not their mothers.
"This clearly doesn't reflect modern Britain - and it's high time the system was updated.
"So I have asked the Home Office to look at how we can address this too."
Mrs Burkimsher Sadler started a petition on change.org and got 70,842 signatures.
She said: "I am overjoyed that together with over 70,000 supporters, mobilised via change.org, I've succeeded in persuading the government that mothers' names should be recorded on marriage certificates alongside fathers' names."
The petition was started more than a year ago and was inspired by Caroline Criado-Perez's campaign to put the image of a woman on banknotes.
Mothers' names are included on civil partnership documents and on Scottish and Northern Irish marriage certificates.
A spokeswoman for the Home Office said: "We are currently considering a range of options that will help to bring this change into force.
"The replacement of all certificates held by local authorities, churches and other religious buildings is logistically complex and costly, and will require amendments to regulations and IT systems."