Chris Boardman backs New Forest cycle hire scheme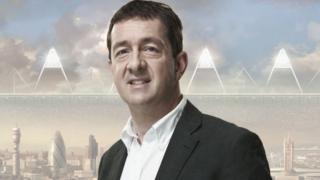 Olympian Chris Boardman has backed a New Forest bike hire scheme that sparked "major anti-cycling sentiment".
The New Forest National Park Authority is considering introducing cycle docking stations and up to 250 bikes.
But an authority report said there was "insufficient confidence" the bikes would be "financially sustainable or receive sufficient local support".
Now, Mr Boardman has tweeted: "More cycling in the New Forest or more cars? Mmmmimm [sic], tough choice."
The cyclist, who won gold at Barcelona in 1992 in the individual pursuit, then asked his followers to sign the petition.
Graham Bright, partnership director at B-cycle, the firm already awarded the contract to provide the bicycles, has described the report as an "eleventh hour u-turn".
But John Lynn, the cycling projects manager, said it addressed the "major anti-cycling sentiment" in the New Forest.
A recent meeting by members of the national park authority tasked to look at the scheme agreed with his findings, which will be discussed by the authority on Tuesday.
Mr Lynn's report also states the chance of significant sponsorship was cut after sponsors of the London Cycle Hire scheme, dubbed "Boris bikes", did not renew their contract.
'No financial risk'
Mr Bright said: "I understand there's been some anti-cycling sentiments but bike share is a very different experience.
"It provides bicycles for slow leisure rides for families, couples and individuals to explore the forest by bike rather than car.
"It shouldn't be confused with packs of racing road bikes. Our bikes probably travel at an average speed of 7mph [11kph]."
He said the company's business model was sustainable without sponsorship, adding: "There's no financial risk for the national park."
A cycling event was sabotaged in April by people throwing tacks on the track.
Fifteen cyclists suffered punctures at the Spring Sportive, which attracted more than 2,000 cyclists.
The Department for Transport provided £3.6m towards promoting sustainable transport in the park in August 2013 which must be spent by March.