Immigration Street producers suggest title change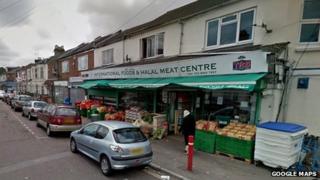 A controversial Channel 4 series on immigrants in a Southampton street could have its title changed in a bid to ease residents' fears of a backlash.
Objections to Immigration Street, a follow-up to Benefits Street, have seen producers suggest the name Derby Road, after the road where they are filming.
Channel 4 said Immigration Street was only "a working title".
A residents' association leader said a name change "won't change" any anticipated "negative consequences".
EDL action fears
Nazrul Chaudhery, who chairs the Newtown Residents' Association, said of the forthcoming programme: "We don't want it here, it's not going to be good for Southampton."
He said the street's many immigrant residents were concerned about the English Defence League "taking advantage" of the programme to take "extreme right-wing" action.
He claimed Channel 4 and the TV company Love Productions were only "looking for viewing figures and not to show how this community actually lives".
Kieran Smith from Love Productions suggested a title change at a private meeting with resident representatives on Wednesday night.
A Channel 4 spokeswoman said the meeting "was another opportunity for the production team to consult senior members of the community and address any concerns".
She added: "From the outset, we have been clear that Immigration Street is a working title and the final title will be confirmed over the coming months as filming progresses."