Second arrest over Portsmouth lone women attacks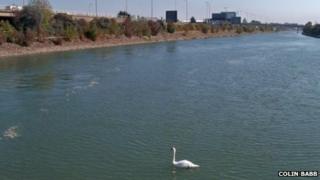 A teenager has been arrested in connection with three motiveless attacks on lone women in Portsmouth.
A 20-year-old was assaulted on 20 June in Cosham, and a 45-year-old woman was attacked in Hilsea on 29 June.
Both women were stabbed in the chest. Another woman was treated in hospital after an attack in Cosham on Friday.
A 17-year-old from Hilsea have been arrested on suspicion of causing grievous bodily harm with intent. A 30-year-old man remains in custody.
The arrested man, from Waterlooville, was arrested on Saturday.
Custody extended
The 45-year-old dog walker was attacked east of the footbridge that crosses from Peronne Road to the Highbury estate.
The 20-year-old woman was assaulted by a man on Southampton Road, opposite a block of flats on Ashurst Road, in Cosham.
Police believe both women were attacked by a bladed object, possibly a knife.
Their injuries are not life-threatening.
The third woman was attacked by a man at about 13:00 on Friday as she was walking in an alleyway between Colwell Road and Northern Road in Cosham.
The details of her injuries have not been revealed, but police said they were not life-threatening.
Police have been granted an extension to the 30-year-old man's custody, until 10:20 on Monday.