Man dies after Southampton Itchen Bridge fall.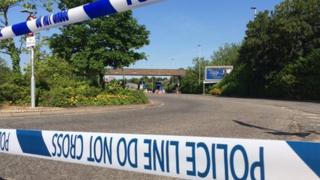 A man has died after falling from Southampton's Itchen Bridge.
The automated toll bridge, which runs between the city and Woolston, was closed shortly after midnight after reports a man had fallen.
Police investigating the incident said death was not being treated as suspicious.
There was congestion on diversion routes during the morning rush hour. The bridge was shut for several hours and reopened at about 11:30 BST.