'No action' over Hampshire chief constable alleged misconduct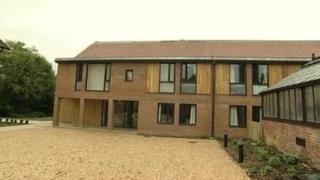 No action is to be taken over misconduct allegations against Hampshire's Chief Constable Andy Marsh and his handling of an investigation into rape claims at a special school.
Police and Crime Commissioner Simon Hayes said Essex Police had confirmed it found "no grounds to justify" the allegations relating to Stanbridge Earls School, near Romsey.
He said "a number of complaints" had been made against Mr Marsh.
The details are yet to be made public.
Last month, the Crown Prosecution Service said nobody would be charged over allegations of sexual abuse after it reviewed a decision not to prosecute 12 individuals at the school.
'Finalising report'
Mr Hayes commissioned Essex Police to investigate the allegations against Mr Marsh.
He said: "I can confirm that I have today received written confirmation from Essex Police's Chief Constable Steve Kavanagh, the Senior Investigating Officer on Operation Oregon, that the final investigation report into Operation Oregon is being finalised.
"Essex Police has concluded that there is no evidence of wrongdoing by Chief Constable Andy Marsh.
"All complaints against the chief constable have not been upheld."
He added: "Having previously stated my absolute confidence in Chief Constable Marsh, I welcome this news and look forward to receiving the final report."
Mr Marsh said he welcomed the outcome of the investigation and thanked "everybody for their support".