£250m military college to be built at Worthy Down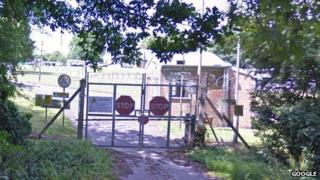 A £250m state-of-the-art training college will be built for the armed forces in Hampshire this year, Defence Minister Andrew Murrison has announced.
The redevelopment of MoD base Worthy Down will provide accommodation for up to 2,000 students and staff.
The Defence College of Logistics, Policing and Administration will focus on services including catering, supply, transport and military human resources.
Construction is expected to be completed in late 2018.
Winchester City Council granted outline planning permission in 2013 for the redevelopment of the base, currently home to the Adjutant General's Corps.