Body discovered at Isle of Wight beach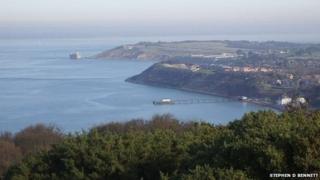 The body of a woman has been found on a beach on the Isle of Wight.
It was discovered below High Down chalk pit, near Totland, on Tuesday.
The body has not been formally identified but is thought to be that of Patricia Tolfree, 67, missing from her Totland Bay home since the weekend.
Ms Tolfree was last seen by her husband on Saturday morning when she set off to visit friends in Winchester, but she never arrived. Police said it was unusual for her not to contact family.
It is not yet known how she died.