Former Busy Bees Nursery worker will not face action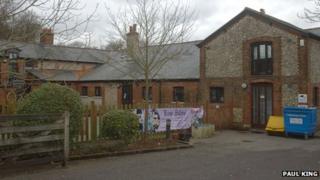 A former employee at a children's nursery who was arrested on suspicion of physically assaulting two children will not face any further action.
The 22-year-old was held on 31 January in connection with an alleged incident at Busy Bees in Hatch Warren Lane, near Basingstoke, Hampshire.
The nursery was shut temporarily while investigations were carried out.
The woman had been on bail but will not face any action after police said "all evidence had been considered".
At the time, Ofsted said it was satisfied the nursery had taken appropriate action to ensure the safety of children.