Matthew Simmonds ventilator death 'not gross failure'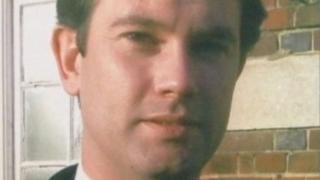 A terminally-ill man died the day he left hospital because two nurses had failed to ensure his ventilator was turned on, a coroner has said.
Matthew Simmonds, 39, of Chandlers Ford, suffered from von Hippel-Lindau disease - a genetic form of cancer - and had returned home on 6 July 2011.
His air supply was interrupted when the agency nurses changed his ventilator.
At the inquest in Winchester, coroner Graham Short said the nurses' mistakes did not amount to "gross failure".
During the inquest, the court heard that Mr Simmonds' condition resulted in tumours on his spine and brain.
He was receiving palliative care, was unable to move or talk and relied on a ventilator to breathe.
The court was told his ventilator needed swapping every day but, during the first handover between Kadiatu Harris and Fauzia Rust, his air supply was interrupted.
In delivering his narrative verdict, Mr Short said there had been a failure by the two nurses to ensure the second ventilator was turned on and a failure by the second nurse to check the patient was alright after it was swapped.
But, he said, the errors did not amount to gross failure, which would be necessary for a case of neglect.
He added that the nurses paid too much attention to the handover and not to the observations of the patient, they did not work as a proper team and a shared desire to hand over quickly.
Speaking after the hearing, Mr Simmonds' mother, Zandra, said: "We all make mistakes but that was one that should never have been made."