Portsmouth man who kept dead mother in freezer spared jail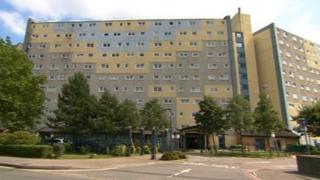 A man has been spared jail for keeping his mother's dead body in a freezer so he could claim her benefits.
Philipe Brough, 54, of Charles Street, Portsmouth pleaded guilty to preventing the lawful and decent burial of Louise Brough, of Tyseley Road, Portsmouth.
The 90-year-old's body was found by police last August when suspicions were raised by council housing officers.
Portsmouth Crown Court heard her body could have been stored in the freezer in her flat for more than five months.
Brough, who was his bed-bound mother's carer, also admitted a charge of fraud for dishonestly failing to tell the Department for Work and Pensions about his mother's death while still receiving more than £5,000 in benefits.
The court heard a post-mortem examination found Mrs Brough had died from natural causes.
Brough was given a 12-month suspended sentence for both charges.