White lines return to B3157 Jurassic Coast road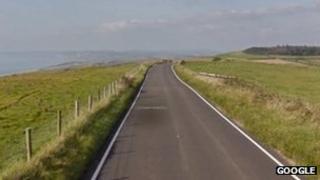 Campaigners have welcomed a decision to restore white lines on a section of a major tourist route along Dorset's Jurassic Coast.
Lines were not repainted on the B3157 between Chickerell and Bridport when it was resurfaced five years ago.
Residents raised fears about driving in difficult weather conditions.
The county council said it would repaint the lines at a cost of £10,000. It insisted their removal had no impact on the number of accidents on the road.
A statement said the initial removal was "part of work to enhance the environment and improve road safety". A 50mph speed limit was also applied between the villages.
West Dorset district councillor Ron Coastworth who had lobbied for the lines to be returned, said it caused "a great deal of public anxiety".
"It will give people more confidence when diving in fog, mist or bad weather," he added.