New £60m Woolston Wastewater Treatment Works step closer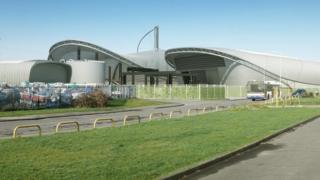 The redevelopment of a water treatment works near Southampton has moved a step closer after city council planners approved the scheme in principle.
Southern Water wants to demolish Woolston Wastewater Treatment Works and build new units, tanks, pumping stations and storage facilities.
The company hoped the new £60m facility would "significantly reduce smells".
If approved in full, the first phase of the project is due to start in the spring and take about 12 months.
Southern Water project manager Julie Anne Stokes said: "We know the majority of residents support this scheme.
"The end result will be a modern treatment works to serve Woolston long into the future."