Southampton primary school closes after Legionella bacteria found in water system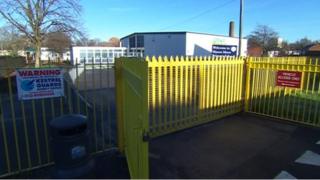 A Southampton school has closed after bacteria that can cause Legionnaires' disease was found in its water system.
Mason Moor Primary School in Helvellyn Road, Millbrook, closed on Friday so the water system could be disinfected. It should reopen on Thursday.
In a letter to parents, the school said said children were at low risk of infection, and parents should not be "unduly concerned".
The disease is caused by Legionella bacteria once it becomes airborne.
No 'immediate hazard'
The letter also said the Legionella bacteria in the water system did not pose an "immediate hazard" unless the bacteria becomes airborne.
It said school employees would have a higher risk of developing the disease, with smokers or people with a suppressed immune system from illness most at risk.
Initial symptoms of Legionnaires' disease include flu-like symptoms such as a high fever, headache, chills and muscle pain.
If the school needs to stay closed after Thursday for further disinfection, updates will be posted on the school's website.