Drug dealer with stun gun disguised as phone is jailed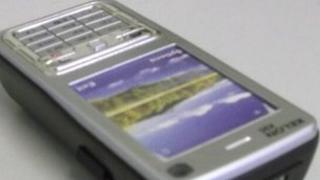 A drug dealer has been jailed for five years for possessing a dangerous stun gun disguised as a mobile phone.
The weapon, was found by police while searching the home of Wesley Walters on Rampart Road in Southampton.
The firearm, which is capable of discharging 50,000 volts, was found in the back of a drawer along with a police-style metal baton.
Police said they had searched his home after he sold heroin on two occasions to an undercover officer in March.
Detective Constable Simon Woods said: "At court he claimed the stun gun was bought as a novelty item.
"He said he'd misplaced the charger and had put the weapon at the back of the drawer and hadn't used it since.
"Even so, he had access to a dangerous weapon which still held a charge and was capable of delivering a very powerful blow."
At Southampton Crown Court Walters, 26, was jailed for five years possessing a firearm and six months for each of two counts of supplying heroin, to run concurrently.
Police said both weapons would be destroyed.