Korean sea captain charged with refusing to give breath test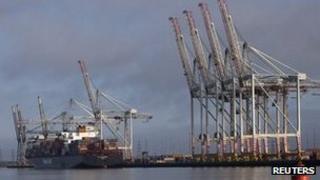 A cargo ship captain has been remanded in custody for refusing to give police a breath test after docking his 68,000-tonne vessel in Southampton.
Han Gi Cheong, from Korea, was arrested onboard the 760ft (230m) ship as part of a police Christmas drink and drug-driving campaign.
The 60-year-old was held after the vessel arrived from Antwerp on Friday.
Mr Cheong was charged with failing to provide a preliminary breath test when required to do so.
He appeared before magistrates on Saturday and was remanded in custody to appear at Southampton Crown Court on 29 January.
Hampshire Police only revealed details of his arrest on Thursday.
Officers arrested more than 200 people as part of their annual campaign, which ran from 1 December to New Year's Day.