Mencap charity repays care home residents after claims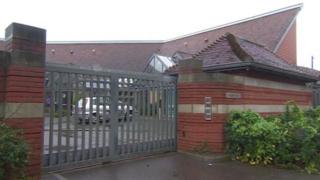 A learning disability charity has repaid £60,000 to 12 care home residents in Hampshire following claims of financial irregularities.
The allegations centred on the way staff at Mencap's Dolphin Court made purchases on behalf of its dependents.
The sister of one of the residents has helped in claiming back the money.
Mencap said two staff members were dismissed following the 2011 allegations, and it had since tightened up its financial procedures.
The allegations were investigated by Hampshire Police but no prosecutions were brought against the Havant site.
Nicki Frampton, whose brother lives at the home, claimed Mencap threatened to remove him after she became involved in the matter.
She said her suspicions were aroused by a bill for bingo after her brother, who has severe learning difficulties, went on a holiday with two of his carers.
'He's not capable'
"At the time I didn't know about the bingo," Ms Frampton added.
"We didn't know about it until we'd looked at the records and it was obvious that he hadn't played bingo.
"He's not capable. So it definitely was staff members playing bingo. It just makes you think where Stuart was when they were playing bingo."
Phil Barrow, director at Mencap, said the charity "totally regret the circumstances" and the distress it had caused to the families.
"This is something that happened in 2011, three years ago.
"When it first came to our notice then, we apologised to the family and have kept them fully involved in the investigations that took place.
"We as an organisation are totally committed to the people we support. Our relationship with families is paramount.
"Unfortunately, sometimes - in very rare circumstances - that relationship can break down with certain family members. It's never our intention to evict anyone from our services."
Mr Barrow added that in 2011 there was disciplinary action taken, when two members of staff were dismissed.
Hampshire Police is currently deciding whether to pursue any new lines of inquiry after being passed fresh allegations of financial irregularities at the Havant home.