Chris Packham receives honorary doctorate in Southampton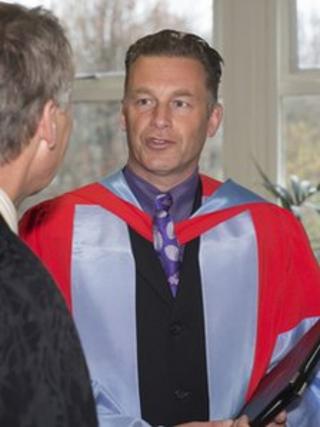 Naturalist and broadcaster Chris Packham has been given an honorary doctorate by the University of Southampton.
Mr Packham, originally graduated from the university more than 30 years ago, has now been awarded an honorary Doctor of Science.
He is best known for BBC programmes such as The Really Wild Show and the Spring/Autumn/Winterwatch series.
Mr Packham said he was "flattered and grateful" to have received the award.
"It's nice to come back amongst friends," he added.
"I missed my first graduation to photograph orchids in the Hebrides and it's taken 30 years to get the robes on."
Mr Packham, who was born in Southampton and grew up near the city's university campus, originally graduated with a BSc Hons in zoology.
In a statement, the university said he was a "rigorous student" who only missed one lecture in three years.