Havant man Robert Cahill cleared of hiding murder suspect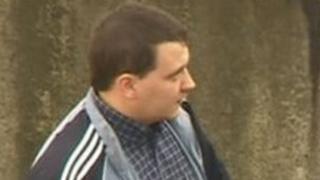 A Hampshire man has been cleared of hiding a murder suspect in his flat to help him avoid arrest.
Robert Cahill was found not guilty of assisting an offender, following the fatal stabbing of a 27-year-old father at a house party, in April 2012.
At Winchester Crown Court, Mr Cahill, 24, of Broadmere Avenue, Havant, had denied hiding Sean Bailey.
Bailey was jailed for life in December for murdering Simon Warton in Waterlooville.
During the trial the prosecution alleged Mr Cahill hid Bailey in his Southampton House flat, despite there being widespread media coverage of police appealing for the public's help to trace him.
Victoria Maude, defence counsel, told the court her client had nothing to do with the case.
"There are no texts, calls or Facebook messages linking him to Sean Bailey," she said.
"He was not linked to the murder, not directly or indirectly."
Bailey, from Waterlooville, was given a life sentence and ordered to serve a minimum of 19 years for murdering Mr Warton, 27, during a disturbance at the party.