Sir John Tavener: Funeral to be held at Winchester Cathedral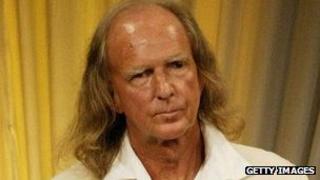 The funeral of leading British composer Sir John Tavener will be held at Winchester Cathedral later this month, it has been announced.
The 69-year-old died at his home in Dorset on Tuesday after suffering from ill health for much of his life.
His funeral will take place on 28 November from 11:00 GMT.
Tavener, who was knighted in 2000, won a Grammy in 2002 for best contemporary classical composition. He was nominated for the Mercury Music Prize twice.