Southampton University launches Web Science Institute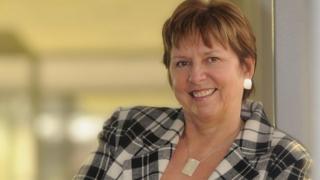 The University of Southampton has launched England's second Web Science Institute to look into the global implications of online networks.
Researchers will assess the economic, social, political and technological impact of the world wide web.
The Oxford Internet Institute has been looking at similar issues since 2001.
A joint Oxford and Southampton Universities institute plan was dropped in 2010 after funding was cancelled.
A 'perfect storm'
The institute at Southampton will be led by web science pioneers Prof Dame Wendy Hall and Prof Sir Nigel Shadbolt.
They are founding directors of the Web Science Research Initiative with web creator Sir Tim Berners-Lee.
Prof Shadbolt also led government's open data project data.gov.uk with Sir Tim.
Prof Hall said: "There is a 'perfect storm' brewing which combines open data, open education and open research, so this is a very exciting time to be launching the Web Science Institute."
The university has also launched its first Massive Open Online Course (MOOC), which examines the origins and evolution of the web.