Southampton multiple occupancy home judicial review 'dismissed'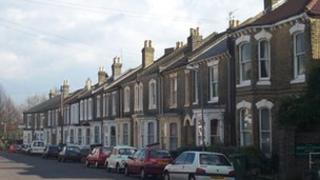 An application by Southampton landlords for a judicial review over plans to license multiple occupancy homes has been dismissed, the council has said.
The authority believes extended licensing would improve management, repair and safety standards.
Warwick Payne, cabinet member for housing and sustainability, said the scheme had been "vindicated" by the court's decision.
Southern Landlords Association calls existing rules "perfectly adequate".
With demand for accommodation from students at the city's two universities, there are about 7,000 houses in multiple occupation (HMOs) in Southampton.
Southampton City Council is proposing checks and a licence for each property that houses three or more unrelated people, regardless of the height of the building.
Poorly managed
Nationally, mandatory licensing for HMOs is aimed at houses of three storeys or more occupied by five or more unrelated people.
The licences affect properties in Bargate, Bevois, Portswood and Swaythling, where the highest proportion of HMOs are.
The council has received 1,000 applications since July. It estimates landlords will be charged up to £490 over five years for the levy.
It says residents have complained about poorly managed HMOs causing disruption, and changing the character of some areas.
Mr Payne added: "I'm delighted that the council's HMO scheme has been vindicated and this is far more a victory for tenants' safety and the residents who have called for action on HMOs than it is for the council.
"If the HMO licensing scheme saves just one life through improved fire safety, then it will have been worth it, and licensing should provide a host of other benefits besides."
The council said all HMOs across the city may eventually be included in the scheme.
The association is yet to comment further.