Sleep ruined by night noise on Southampton Water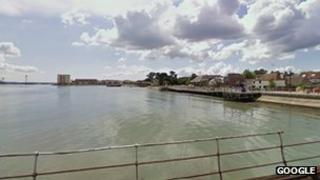 Residents in part of Hampshire say they are being disturbed at night by a low-frequency noise.
New Forest District Council and the Environment Agency are investigating complaints about the drone that has been going on for several months.
The noise has been affecting the sleep of residents in the Waterside area, on the western side of Southampton Water.
The council said it had received about 10 complaints about the sound and was conducting out-of-hours monitoring.
The authority said the majority of reports had come from the Hythe and Dibden Purlieu area but people in Holbury and Fawley had also complained.
The Southern Daily Echo reported some people had resorted to sleeping at friends' homes to avoid the noise, which starts at 22:00 BST each night.