Hampshire raves crackdown 'working' say police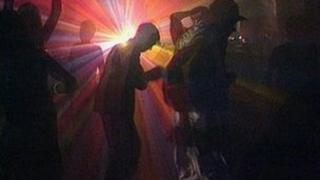 The number of illegal raves held in Hampshire and the Isle of Wight has fallen significantly, according to police enforcing a crackdown.
Hampshire Constabulary launched Operation Enigma in May following an increase in the number of unlicensed music events.
The force said there were 22 reported raves last year, but only 12 had been reported so far in 2013.
Nine were shut down, while equipment was seized at the remaining three.
A spokesman said the operation focused on preventative measures, including advising landowners on how to secure their properties, sharing intelligence with neighbouring forces and issuing warning letters to owners of vehicles attending rave sites.
Supt James Fulton, who is leading the operation, said the reduction was "encouraging".
He added: "It's even more pleasing when you take into account the good weather that we've all enjoyed in recent months."
He said the operation would continue through the winter and into 2014.